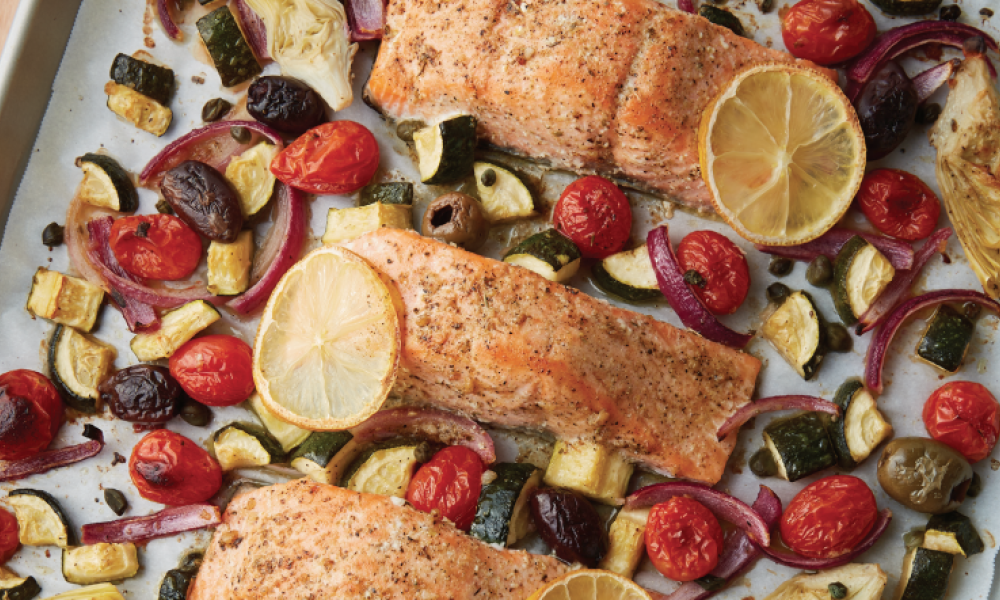 ---
'Choosing the Better Part' During Lent
With the season of Lent almost upon us, I've thought about what I'm going to either "give up" or "do more of." Over the years, this time has brought up feelings of inadequacy, since I usually fail at some point during the season. So, recently, I've tried taking a different approach in the weeks leading up to this holy season.
As I've reflected on what has kept me from having a "good Lent" in the past, I recognize I consistently employ the excuse, "I'm just too busy." I measure my self-worth by how much I can get accomplished in one day. I'll overextend myself and try to do more than what is humanly possible, which leaves me feeling cranky and less present to my husband and children. If I've cited it once, I'll cite it again: I fall into that recurring trap of being Martha over Mary in this craziness we call life. How often I neglect the poignant passage:
"As they continued their journey, he entered a village where a woman whose name was Martha welcomed him. She had a sister named Mary [who] sat beside the Lord at his feet listening to him speak. Martha, burdened with much serving, came to him and said, 'Lord, do you not care that my sister has left me by myself to do the serving? Tell her to help me.' The Lord said to her in reply, 'Martha, Martha, you are anxious and worried about many things. There is need of only one thing. Mary has chosen the better part and it will not be taken from her.'" (Lk 10:38-42)
I am forced to admit that I do not always "choose the better part," which not only sets me up for failure during Lent, but hinders me from a deeper and more meaningful relationship with Christ.
But there is hope, because, in recognizing that, there can be change. If I am to do more of what matters, so I can grow in friendship with Christ, I need to take on less and reduce the busyness that hinders me from what God wants for my life. So what is that?
So much of what I do is simply necessary, but as I examine, there is so much that is unnecessary. There is a lot I could "give up" for Lent. Must I truly check my phone every time I see it on the countertop? Do I have to take on every project? Are checking the news headlines (constantly) and getting sucked into the problems of the world really required in my life? And, even for those things I must do, can they be done … more simply?
Preparing the food we eat is something that must be done. But if shaving time from that process reduces my stress and keeps the "I'm too busy" excuse from displacing my Lenten resolution (especially as someone who is prone to spending time experimenting in my kitchen), it is an area of opportunity. I have decided to implement a host of easier and more efficient meal choices for the Lenten season, with the intent of better managing my daily agenda. And with the one I'm sharing here, it means fewer dishes!
Now, I admit it is an ongoing struggle for any of us to be better stewards of our time and to shed worldly commitments or entertainment to spend more time with God. But if during this Lent, and frequently thereafter, we ask ourselves the question, "Have I chosen the better part?" we can look back with greater satisfaction on how we have indeed remained faithful to our Lenten promises and our relationship with Christ.
---
This article was originally published March 2020.
Serves 4
This is a great dish on its own or served with rice, quinoa or a potato.
INGREDIENTS
3 tablespoons extra virgin olive oil
3 tablespoons red wine vinegar
3-4 cloves minced garlic
2 teaspoons Italian seasoning
½ teaspoon salt
1 whole lemon
4 salmon fillets (about 5 ounces each)
1 red onion cut into small wedges
1 cup grape tomatoes
1 medium zucchini diced into 1 inch cubes
1 cup pitted mixed olives (like Kalamata and Sicilian)
1 can artichoke hearts (drained)
3 tablespoons capers
Salt & pepper to taste
DIRECTIONS
Preheat oven to 400 degrees. Cut the lemon into ⅛ inch slices, reserving a third of it for the dressing. In a small bowl, combine extra virgin olive oil, red wine vinegar, juice of remaining lemon, minced garlic, salt and Italian seasoning.
In a gallon-size plastic bag, combine onion wedges, tomatoes, zucchini, artichoke hearts, olives and half of the dressing. Shake until coated and set aside. On a parchment-lined baking sheet, place salmon fillets face down in center. Brush or drizzle some of the dressing on the fillets. Flip over and repeat. Arrange vegetables and capers around the salmon fillets. Place sliced lemons over the fillets and bake for 18-20 minutes or until salmon flakes easily with a fork.