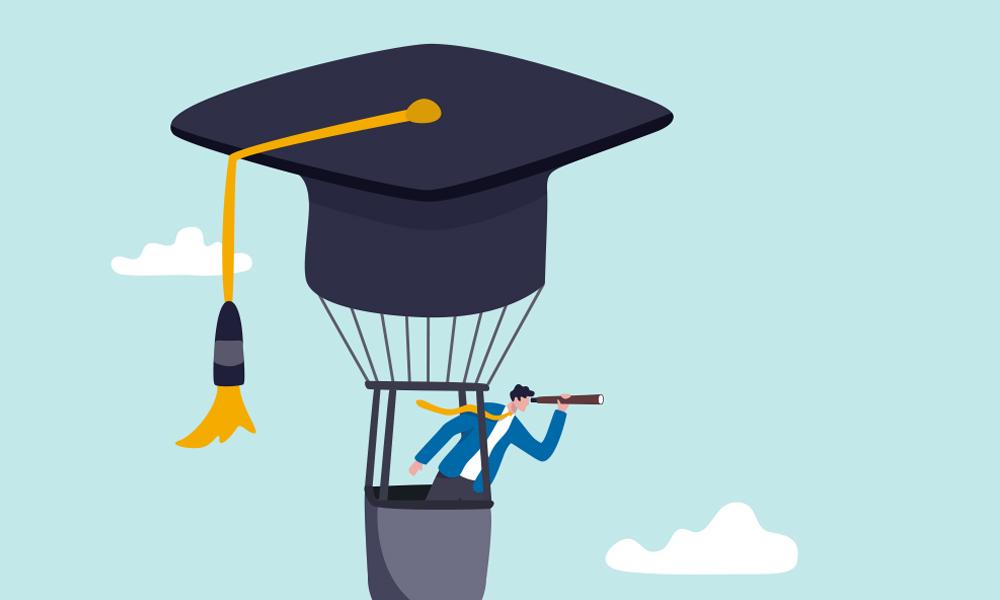 Image by Getty Images/Nuthawut Somsuk/iStock/Getty Images Plus
---
I Just Graduated!
What Was I Thinking When I Chose That Major?
You did it! You graduated and you now have a college degree in your hand. But – what happens if you realize this degree will not lead to a career you desire? Where to go from here?
Pause for perspective.
A college degree, regardless of the specifics, is still a degree. It has value. Your time spent pursuing and achieving that degree is not wasted. God uses all for his glory and your experience has purpose. Pray during this pause to have your eyes opened to what God taught you during that time.
Explore your history.
Think back on how you spent your time in college – jobs you had, organizations you were involved in, classes you really enjoyed. What skills did you learn? What were you passionate about? What did you dislike? These questions will give you some clarity about what to look for in a career.
Ask for guidance.
Connect with your college career center to create a skills-based resume to showcase transferable skills. It will also have access to questionnaires to help you discover where your passion and talent intersect and in what types of careers. Colleges want their alumni to be successful, and they will be happy to assist you on your journey.
As you actively pursue your vocation, meditate on Jeremiah 29:11. Let the prayer of Saint Joan of Arc lead you, "Let God be served first." Amen.