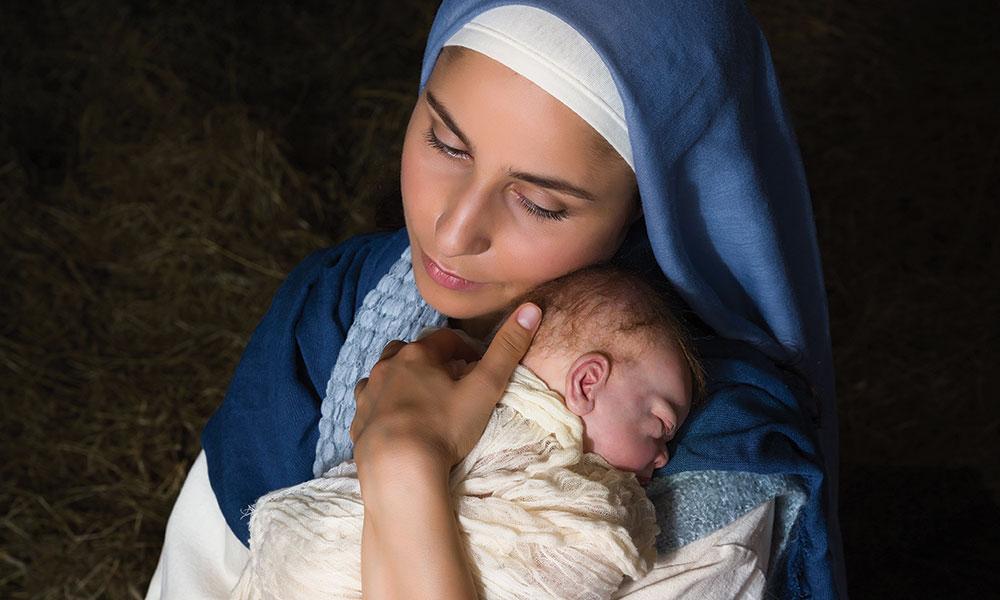 ---
St. Francis of Assisi and the Miracle of the Nativity
Next Year, We'll Celebrate the 800th Anniversary of an Extraordinary Miracle.
The year was 1223 and, for most Christians, sacred Scripture was all but inaccessible. Very few lay people could understand Latin, and the Church didn't communicate in any other language. Only one exception existed: many Europeans enjoyed watching miracle plays, which translated Bible stories into their own languages and helped people appreciate the nature of Christ's earthly works.
Finding himself profoundly affected by his own pilgrimage to Bethlehem, St. Francis of Assisi wanted to help people in his community appreciate the absolute humility of Christ's birth. St. Francis believed it was impossible to appreciate the full depths of God's love, which was brought to fruition in the lowest of births, without being able to see it firsthand. He began to take inspiration from those miracle plays.
St. Francis obtained the pope's permission to create the first living Nativity. He would do it in the small Italian village of Greccio using torchlight, living animals, and a small manger filled with hay to recreate the night of Christ's birth. St. Francis chanted the Gospel story and shared a passionate homily about the kind of divine love that would make God willing to take the form of a homeless, impoverished immigrant at his birth.
For the first time, people could experience the wonder of Christ's birth in full. It was breathtaking.
As his sermon ended, St. Francis bent his head toward the manger to kiss the statue of the infant Jesus. At that moment, both he and others saw the little statue come to life and smile.
And the miracle didn't end there. The hay from the manger was kept by those who witnessed the smile of the infant Christ, and it was found to contain many healing properties.
Today, many Christian homes proudly display the Nativity during the holiday season. Often, these scenes include a figure of a humble man in monk's habit, who represents the saint responsible for the tradition, and the miracle he helped bring about on that long-ago Italian night.