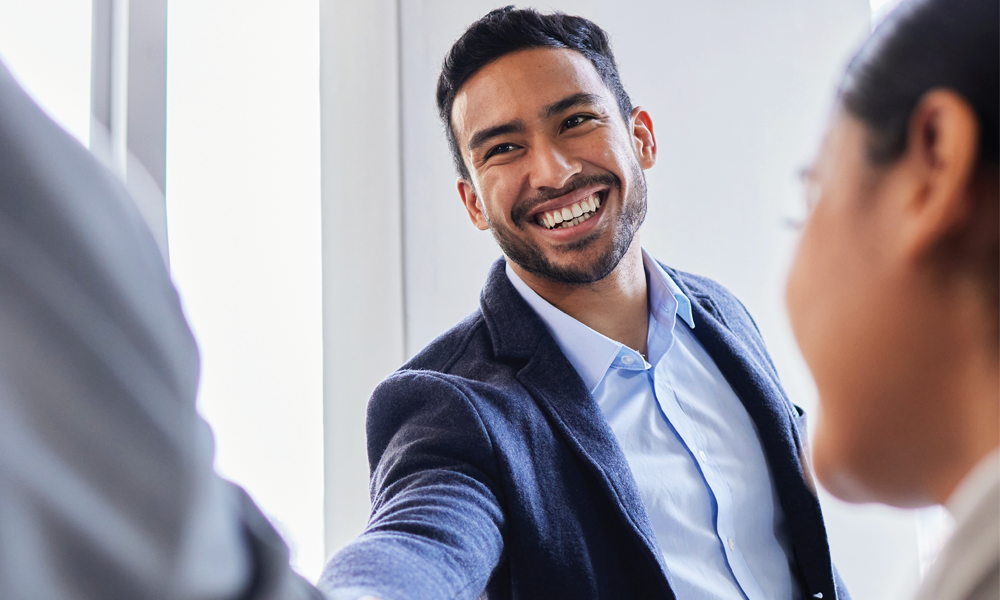 Photo by Getty Images/PeopleImages
---
Sharing Christ in a secular workplace
I have been blessed to spend all of my career in faith-based organizations. It wasn't until someone asked me what she could do to share Christ with others at her secular workplace that I fully grasped my own privilege. Having never had to wonder how, I turned to a beloved colleague Mike – who has since passed away at way too young an age – for help in formulating my advice.
The team at Catholic Leadership Institute (CLI) is made up of full-time employees and a community of consultants who work part-time. Many of the consultants have extensive experience in the for-profit sector. Mike was everyone's favorite consultant at our organization and at the major automobile company where he spent the bulk of his career. He once told a story about how he hosted several sessions for both CLI and his for-profit company in the same city during the same week. One day, he forgot his audience and accidentally began a meeting at the automobile company with a prayer. After the meeting was over, two or three of his non-Catholic colleagues commented that "it was a really nice way to start the meeting."
Although I love this story, my advice to the woman who wants to share Christ in her secular job is not to start praying spontaneously. The lesson I found in this anecdote came in reflecting on why Mike was able to pray spontaneously. Mike led with three Christian values – inside and outside of work.
Mike focused on relationships first.
I have no doubt that before that meeting started with a prayer, Mike knew everyone's names, where they came from, how long they had been at the company, and even how they liked their coffee. His genuine curiosity about others allowed people to be open to what Mike had to say.
Mike also modeled a particular behavior first, then asked others to follow.
Whether it was sharing feedback, coming prepared or apologizing for a misstep, Mike went first. This showed vulnerability and a commitment to growth, and gave others permission to do the same.
Mike was always ready to respond with Christ.
Bringing Christ to your workplace, family and community is never simply a matter of sharing doctrine or even religious practice; its foundation will be strongest when it's rooted in relationships, so that as with Mike, others will know who we are and whose we are, ultimately leading to Him.
---
Dan Cellucci is a guest columnist and CEO of the Catholic Leadership Institute.